By Karen Lehman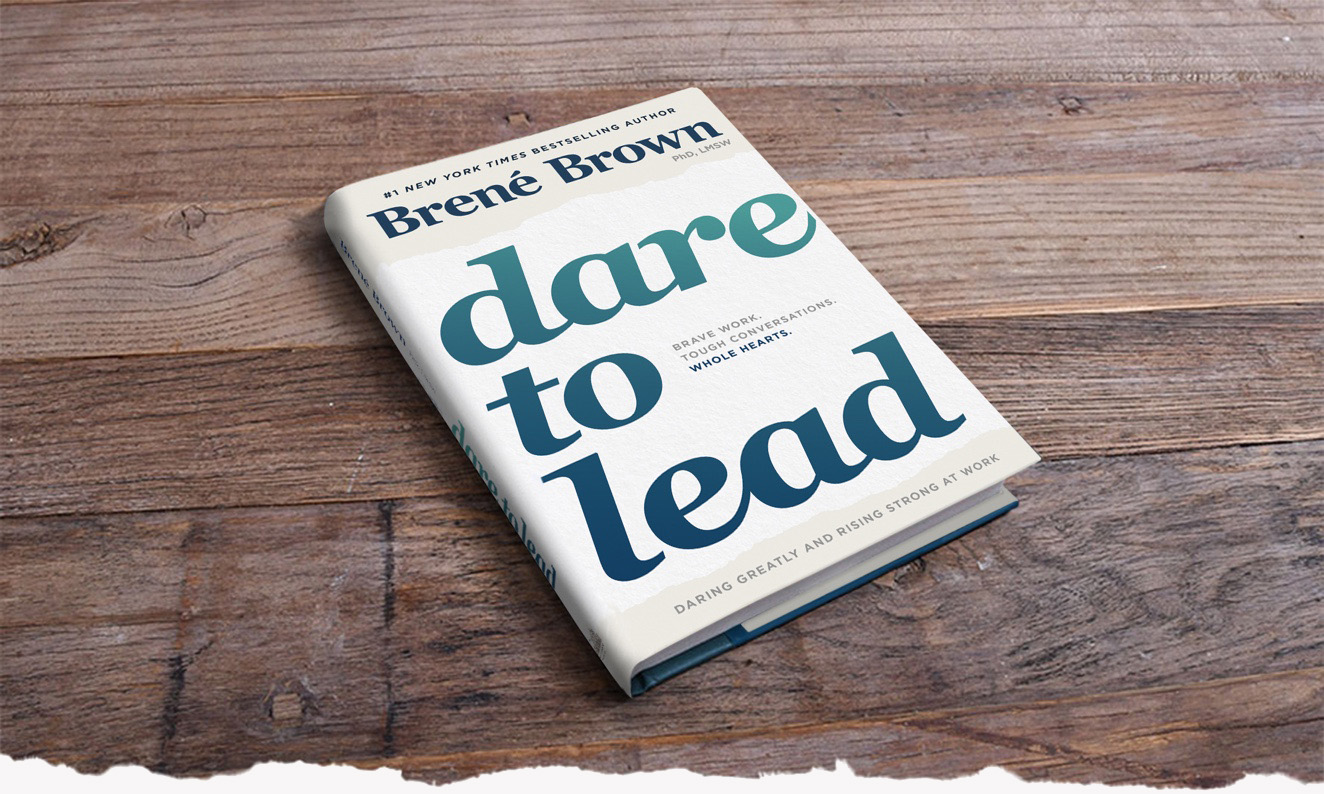 As a way of getting to know each other, learning to work together and building a culture of trust, the staff in the MHS Goshen office decided to start a book club. You simply can't go wrong if your first book in your new book club is the national bestseller, Brené Brown's Dare to Lead!
We barely got started reading Dare to Lead when everything in our country shifted and changed due to COVID-19. The idea of spending time discussing a book felt frivolous to me and for the first weeks into our decision to work from home, I found it hard to concentrate on anything that required a great deal of processing and detail.
Now in the fourth week of home office and the mandatory stay at home order, it is clear that there is no going back to how it was. For the foreseeable future, our way of work and our very way of living is not going to go back to "normal." With that awareness and acceptance, the question now is how to live and work within these parameters?
In order for us to have any sense of connection with each other as people, to grow as a team, and to interact as colleagues, we need to find virtual ways to have meaningful conversations, interaction and discussions. So the MHS team had our first virtual book club discussion and while we're learning how to navigate using a workbook along with discussion, we know that this way of connecting is going to work for all the purposes that I mentioned; to know each other better, to learn to work together and to build a culture of trust. When we selected Dare to Lead we had no idea how perfect this book would be for this time of uncertainty, risk, emotional exposure, vulnerability and courage.
A book club is just one idea for building a cohesive team. It is not as much how you work at team building, it's that you're always working on it in one way or another. Those of you working on the front lines of this pandemic are, by the very nature of your work, demonstrating courage and vulnerability, cornerstones for building trust within your teams. For the rest of us, we're needing to be a bit more creative in finding those ways of connecting and relating. I encourage us all to find the ways that can work for you – and find hope and joy in doing it!
Find more information at Brené Brown's Website.